Your local professional Sydney Electricians.
Servicing Sydney metropolitan areas since 2009!
Call us
For all your electrical needs contact us today!
call or email us to receive a 5 star service today!
Call us
Our clients love us - Read our 90+ reviews on Google.
90+ 5 star reviews on our 4 business locations and still counting.
It's a piece of cake.
Dealing with us is a piece of cake, don't take our word, read what others have to say about us.
Call us
The most important factor to consider when choosing an electrician is whether they are licensed and Insured. Once you hire us we are more than happy to provide you with a current copy of our insurance policies and license numbers. It's a big tick to have a safe mind.

A recommendation from someone you trust can be invaluable when choosing tradesmen. Living in a fast lifestyle sometimes the quickest way to get help is through the web, we take pride in our 90+ 5 star reviews. Google reviews are the modern-day "word of mouth" Please read our business reviews.

100% Satisfaction Guaranteed

Nobody enjoys dealing with a tradesman who displays a bad attitude or sloppy workmanship. We treat our clients the way we like to be treated, communication is above all, always on time, providing the highest quality workmanship, professional approach to all our jobs big or small.
Reviews

Richard Simons

After being in business for 25 years you know when you have found a good person who knows their trade. Varto is not only punctual but scrupulously honest and very reliable. His service is impeccable and nothing is too much trouble. From coming to our house the next day or spending many hours at our business we have nothing but good things to say - but most of all thank you! Even our 4 year old son gets excited when he comes over :-) Well done on creating such a good name for yourself and good luck for the future. Richard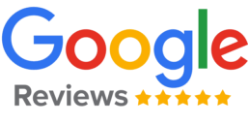 Apkar Ervan

We have completed two high-end residential projects recently where 360 degrees Sydney electrical did all the Cbus wiring, programming the touch screens, installation of CBUS shutter controllers for the motorised blinds, wall switches etc. The entire electrical work has been carried out professionally without any delays or issues. They did deliver what they have promised. I highly recommend Varto and his team 360 degrees Sydney electrical to carry on your electrical work.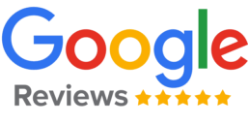 Daniel Hampshire

From the reviews Varto seemed reliable and hard working and after a prompt response, a few questions, and a site inspection we got a quote that we were happy with. As expected from the reviews, Varto scheduled the work, came prepared, talked through how he was going to do the work, upgraded our switchboard and ran a new cable for air con. He was thorough, clean, and good for a conversation. He was even able to add a couple wall outlets while onsite at the last minute. Varto is definitely someone I would work with again and can easily recommend to anyone.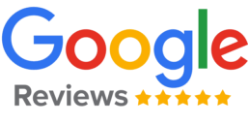 Andy

Varto did an excellent job to help complete NBN connection at our business. He's easy going, arrived on schedule, was very efficient and left the place clean and free of any mess!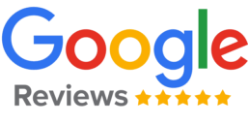 Clare Cardoll

Can't recommend Varto highly enough! He is the consummate professional and a fantastic electrician. In addition, he was even available for us at short notice and did a brilliant job coming in without any lead time. He was also very reasonable in terms of cost and we will use him on our next job without question. He was delightful to deal with too- Very responsive and helpful- you couldn't ask for anything more. Feel confident you are in great hands- don't think twice :)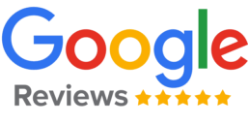 Zorik Avakian

Best electricians in town. Very professional and thorough. Very very happy with the work done. Highly recommend this company to everyone. Thank you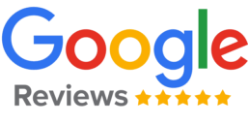 Anna Price

I first engaged 360 electrical in 2010 when I was doing an apartment renovation and not only was the service and pricing excellent, the director Varto Barsomian was / is a total character and a blast to work with. I've since referred him on to countless friends and family and I continue to use him for my personal and commercial jobs. I highly recommend 360 Electrical.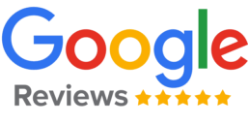 Nathan Ezekiel

I have used the team at 360 degrees Sydney Electrical numerous times at my house in Randwick and business in Double Bay. The experience has always been excellent - team is always contactable and the overall workmanship is first class! Highly recommend for all your electrical needs.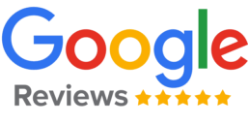 Mousa Sharifi

Great work, very professional and accurate in details.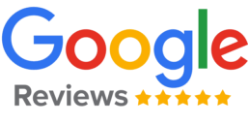 Timothy Rioseco

I have used 360 degrees Electrical for years and have always found them trustworthy, efficient and professional. No matter what type of job we are doing whether it's exterior lighting for gardens or interior lighting Varto has the expertise we need to get the job done. I can't recommend Varto and his team enough. Tim at Dry River Gardens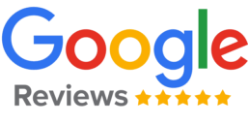 Moses Vartikian

We had a blackout on Sunday night, we've been looking on the net to find a local trustworthy electrician. After a thorough search, we came across 360˚ Degrees Sydney Electrical and we're impressed with the reviews he has on his Google business page. We gave him a call and after 35 minutes he showed with a smile, he was very professional and he knew exactly where was the fault. He cleaned up after he finished his work, he was very reasonable considering the time and the day he arrived. I highly recommend his services, I would diffidently recommend him to my family and friends.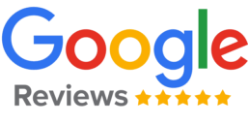 Obai Zibin

Found this guy on google. Deserves 10 stars. Was on the phone back and forth for 3 weeks to make an appointment and every time I had to cancel he was patient and was so cool with rearranging the time and day for coming for a quote. Now to the actual work- unbelievably efficient electrician and the best quality tradesman I have ever come across. This guy was fitting a hanging light above our dining table that was a really difficult job and kept going persistently and patiently with an amazing end result. We had other lights and it was a big job but he didn't rush and was very focused on doing it properly. Honest guy and very efficient and professional- thanks Varto, will be recommending you to others.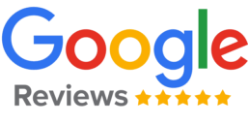 Stanley Cheung

I met a young, handsome, cool, and polite guy who handled all electrical works of the granny unit and carried out the upgrade of the existing power board. I am so pleased to have a responsive professional complete the works safely and tidily. I am very pleased to have a hands-on guy to install electricals on-site readily, offered no delay or scheduling problems. Varto is reliable, reasonable and an honest person I can trust. Amongst all contractors I met during the construction period, (including the builder whose incompetence caused all problems), Varto is the only person I can give the highest recommendation to. Good work! 👍 ✌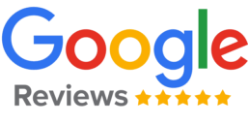 Rodney

Working for LJ Hooker Northbridge in the property management department, we look after over 250 properties. Varto and his team are our recommended electrician, they do all our properties and no job is too big or too small. I recommended 360 electrical to everyone.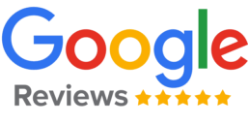 SPECIAL OFFERS
In honour of our everyday heroes.
Thank you for supporting our families and communities. Now it's our turn to give back.
To show our appreciation, We are proud to offer an exclusive 10% discount to the military, veterans, fire fighters, Police, and teachers.
Sydney Electricians & Electrical Contractors
Home Renovations – Why You Should Use a Qualified Sydney Electrician

If you're knee-deep in home renovation, you're going to need a qualified Sydney electrician on hand to help make sure the wiring and electrics are up to scratch. Or perhaps you are undertaking something on a smaller scale, like putting in a new dream kitchen? If so, have you thought about who will wire up your appliances and install those chic new halogen spotlights you've been admiring? And do you even know if your existing electrical supply will be adequate to run that huge new top of the line stove and refrigerator you have on order? To answer these questions and more, simply call Staywired Electrical Sydney to discuss your requirements and obtain no-obligation quotation.

Moving Home Often Reveals Electrical Problems

When you move into a new home there is always something you'd like to change. Maybe you need an extra power point in the lounge room or a shaver socket in the bathroom? Or perhaps the existing fittings look tired and old-fashioned, and don't go with your interior design? If so, why not let our Sydney Electrician team introduce you to a range of contemporary alternatives to suit your budget and get your new home set up exactly as you want it. Plus with new renovation and refurbishments, we will work to your budget and use our many years' of electrical experience to walk you through the various options available to you. Advice that can save you many hundreds of dollars in the long run.